Belmondo Bar, Zürich Wipkingen
2022 – 2023
Renovation – Belmondo Bar in Zürich Wipkingen
The new Belmondo Bar was planned and designed in collaboration with Rebecca Annies.
The aim was to keep some of the original defining features of the old Belmondo, like the large, arched windows, but to develop a new language to create a welcoming space for the 'Quartier Wipkingen'.
To achieve this the room is subdivided by rounded fixed elements and plants to create different niches.
The handmade morroccan tiles were a driving element in the design process and are repeated in different ways throughout the space.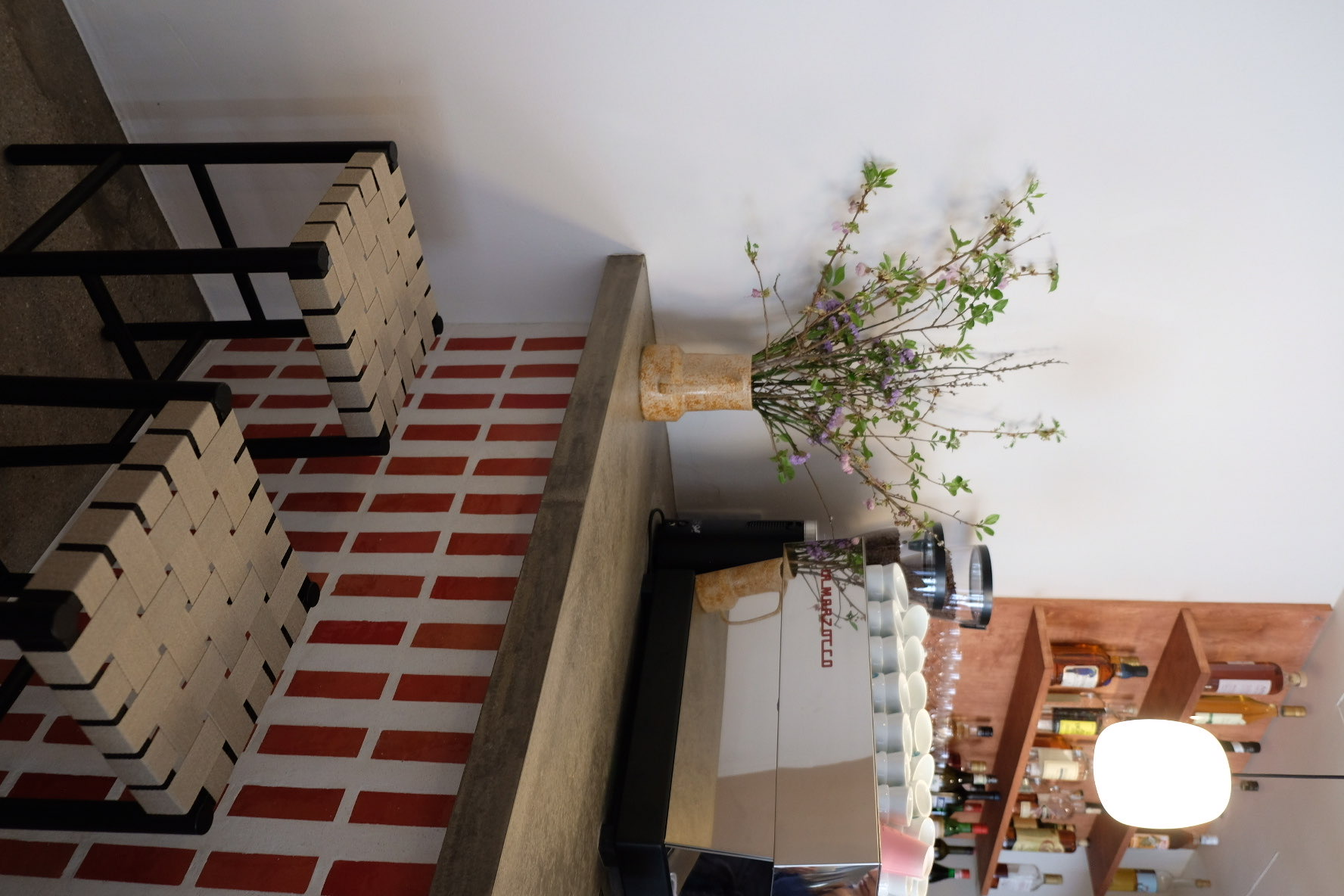 Photograpy by Rebecca Annies and Viviana Fagnani